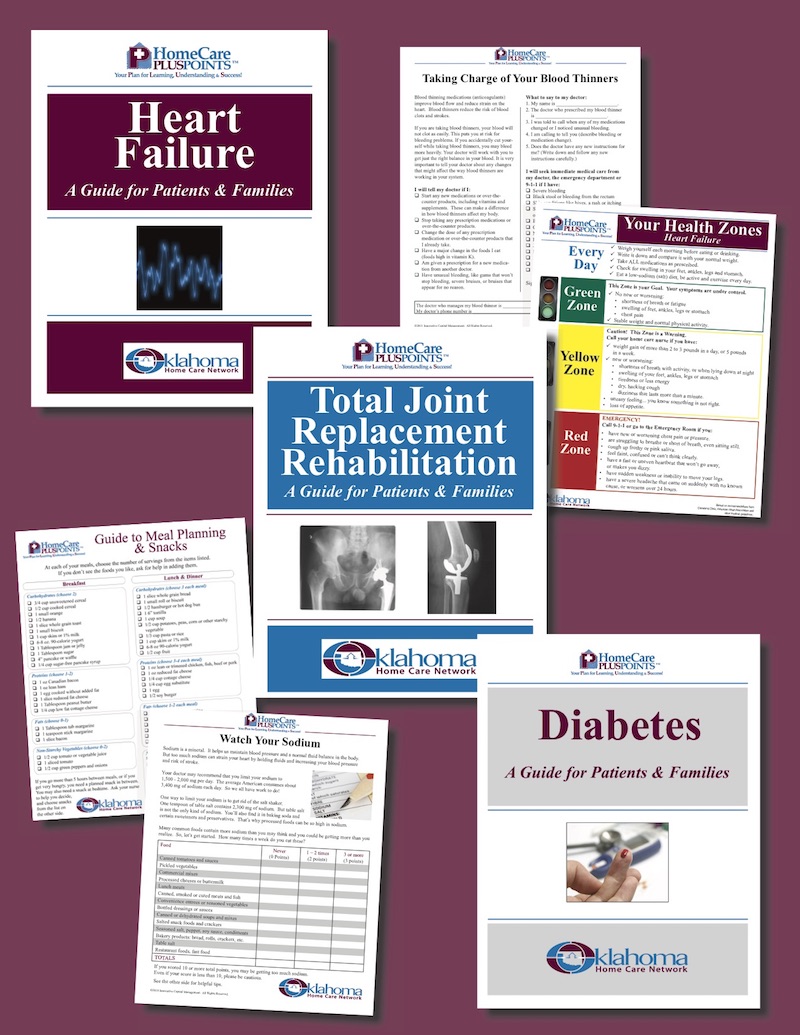 Our goal is to help you live safely and independently in your own home.

Skilled nurses help you learn to manage heart problems, diabetes, breathing problems or other medical issues. They work closely with your doctor on a customized plan of care.

Physical and occupational therapists help you with strengthening and endurance so you can live life to the fullest.

Home Health Aides provide personal care to help you live independently. This may include help with bathing, shampooing hair, changing bed linens, and so on.

You can also take advantage of our specialty programs. These are specific educational programs to help you live independently and safely at home:
Heart Failure
You can still live an active and fulfilling life by managing heart failure.
Skilled nurses will come to your home to monitor vital signs, help with breathing problems or leg swelling, advise you on safety hazards and assess your nutritional needs.
You will learn how to reduce strain on your heart. This includes developing appropriate exercises for your specific needs, teaching you how to adapt your favorite foods to reduce sodium and keeping your doctor up-to-date on changes in your condition.
Total Joint Replacement Rehabilitation
Physical therapists will come to your home after knee or hip replacement surgery to assist with rehabilitation.
Our clinical team will monitor your progress, develop a custom exercise plan for strengthening the joint, identify safety hazards in your home and discuss your health concerns.
They will also verify that you are taking the medications to best manage post-surgical pain, provide nutrition information to help the healing process and stay in touch with your doctor about any changes in your condition.
Diabetes
You can learn to keep your blood glucose under control and reduce your risk of complications.
When you have diabetes, your body needs help to lower blood glucose levels. Our clinical team will show you how to better manage your diabetes with medication, regular exercise and proper nutrition... and what to do if a problem does occur.